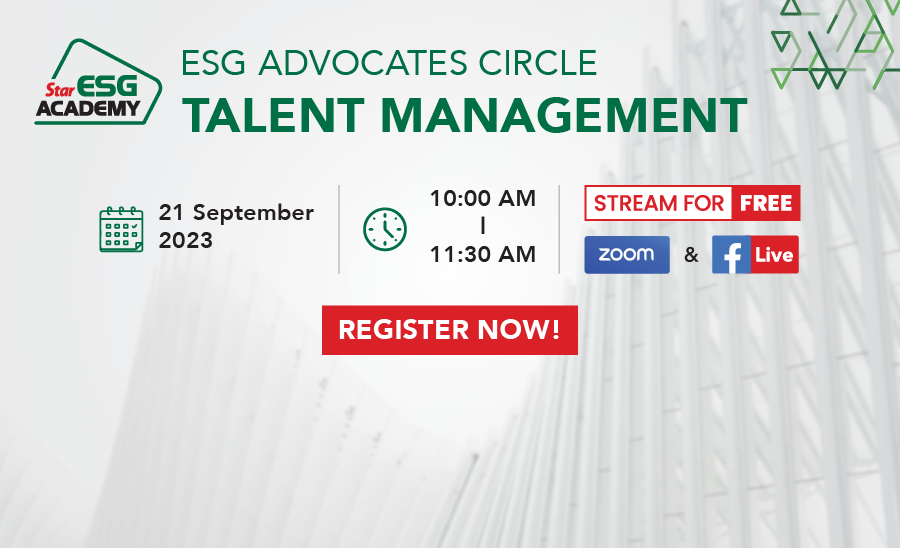 Join me LIVE on 21 September at the ESG Advocates Circle: Talent Management!
Organised by Star Media Group, the event will teach participants how to everage ESG policies to increase employee satisfaction, as well as analyse successful blueprints to grow and retain in-house talent.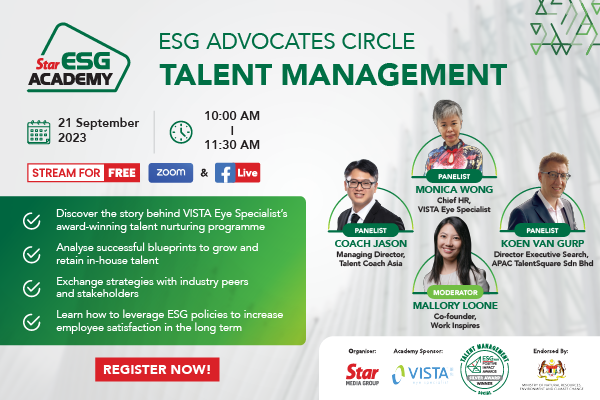 Click here to Register

Can't make it? Receive a recording of the event at: https://bit.ly/eac2023_28
See everyone there!