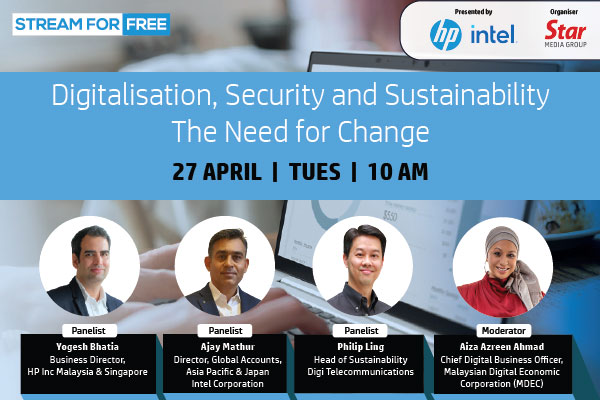 Businesses are undergoing digital transformations to future proof themselves in the era of constant change and are increasingly becoming more important to the workforce. Technology will be the enabler to increase work productivity in the new era of work.
However, with a 40% rise in malware in 2021 alone, businesses and the workforce are more vulnerable to cyberattacks, especially when adopting a hybrid working style – outside the confines of the office. On the other hand, we also see a decrease in our carbon footprint as we adopt the hybrid working style.
Are organisations equipped with the right technological infrastructure to protect their company's data? How can businesses take a more active stance in their sustainable impact?
Join us for this free webinar, as our speakers discuss how businesses are undergoing digital transformations in order to future proof themselves in this era of constant change, along with the responsibility of each business towards assessing their environmental impact.
Speakers:
1) Yogesh Bhatia, Business Director HP, HP Inc. Malaysia & Singapore
2) Ajay Mathur, Director, Global Accounts, Asia Pacific & Japan at Intel Corporation
3) Philip Ling, Head of Sustainability, Digi Telecommunications
Moderator:
1) Aiza Azreen Ahmad, Chief Digital Business Officer, Malaysia Digital Economy Corporation (MDEC)
Click here to register