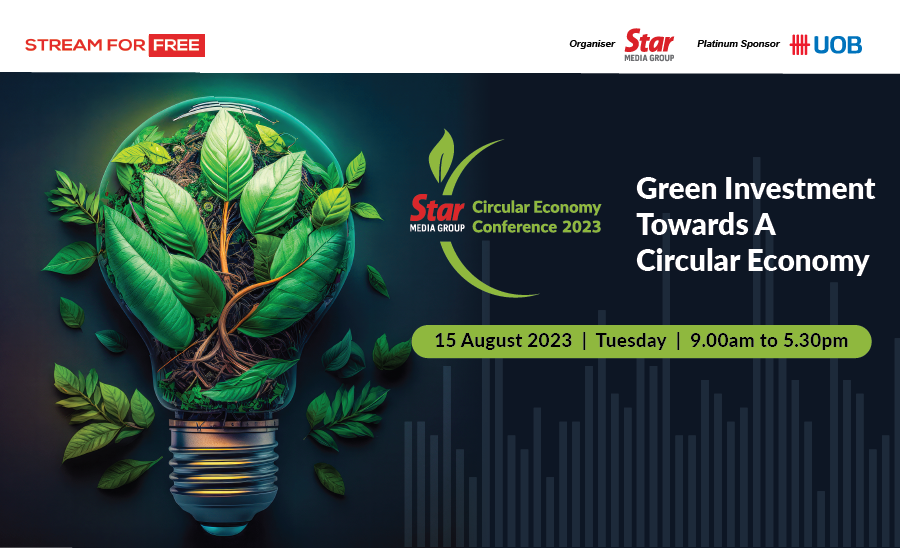 Our society is shifting towards the prioritisation of environmental concerns. Creating a circular economy is becoming increasingly crucial for businesses to make a positive environmental impact, and mitigate the negative consequences of a linear economy.
Regulation, technology and consumer demand pushes society towards a more circular economy. As the world shifts towards a circular model, how can business take action in a way that is both sustainable and profitable?
CEC 2023 is part of Star Media Group's knowledge-sharing initiative aimed at pushing forward the ESG agenda, and is supported by platinum sponsor UOB Malaysia Bhd.
Join our Circular Economy Conference 2023 to gain deeper understanding on the economic opportunities of circular models and how it can be tailored to fit your organisation or business.