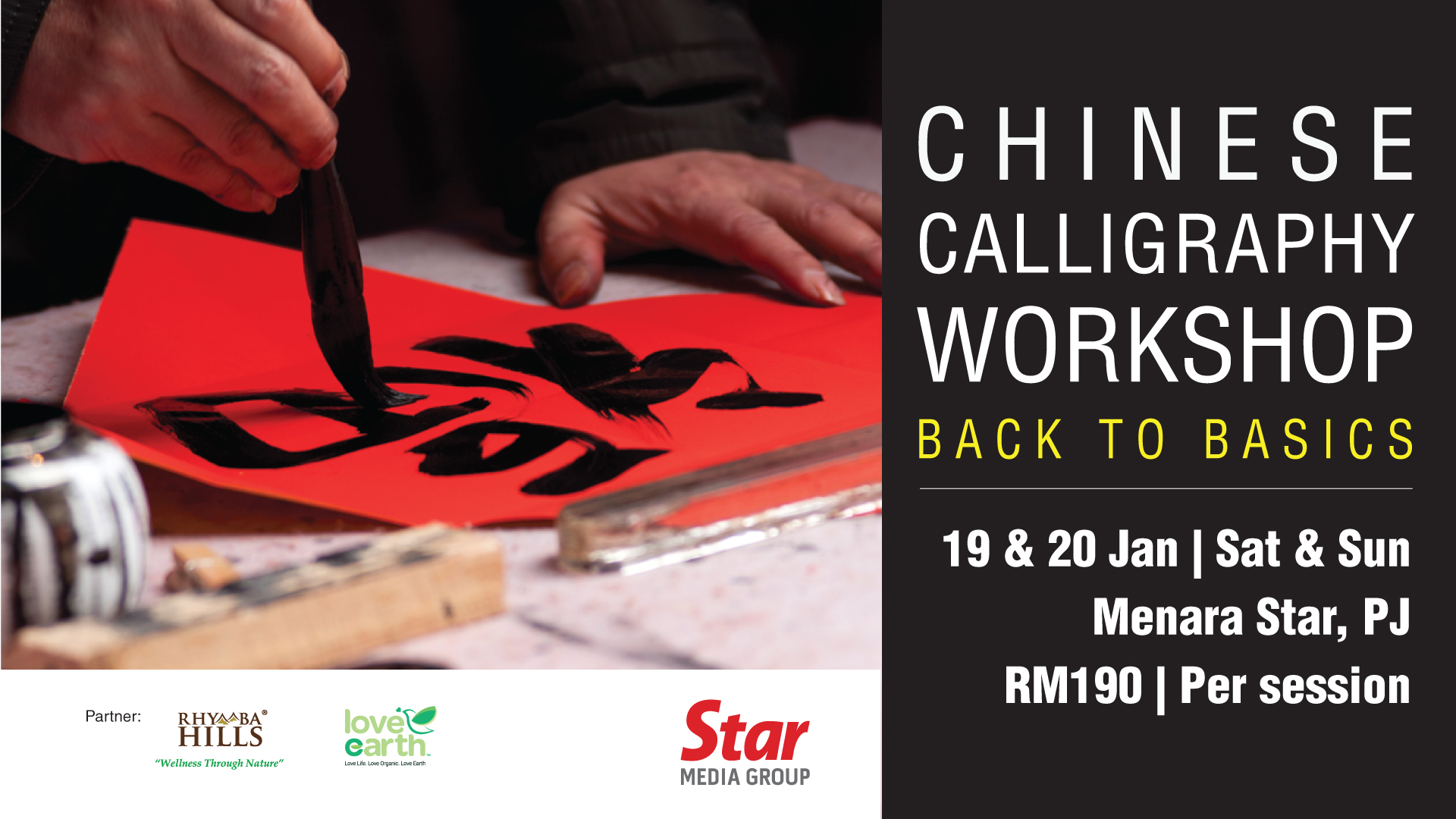 Decorate your home with your own hand-lettered calligraphy greetings this Chinese New Year!
Sign up for the workshop to learn the art, history and writing techniques of Chinese Calligraphy, and stand a chance to win many exciting prizes at the workshop!
Refreshments and all materials will be provided.
Chinese Calligraphy Workshop | Back to Basics
19th & 20th Jan | Sat & Sun
Menara Star, PJ
RM190 per workshop
What you will learn
Basic Introduction to Chinese Calligraphy & history
Chinese New Year Spring Couplet History
Calligraphy writing techniques and brush strokes
What you will be taking home
1 x Calligraphy Brush
Red Rice Papers
Your own artwork | at least 2 sets
About the Instructor
Mr. Ng Swee Kheng is the President of Kuala Lumpur Calligraphy Society and the Head of Judges under The Calligraphy Society of Malaysia. He began his studies in Calligraphy and painting ever since his childhood and have founded the Mei An Calligraphy & Painting Society in 2016. Mr. Ng's artworks have been presented in numerous Calligraphy Exhibitions all around Asia including Beijing, Thailand and Korea.
Duration
3.5 hours (including break and tea time)
Available sessions
Saturday
Session 1 | 9.00am – 1.00 pm
Sunday
Session 4 | 2.00pm – 6.00pm
Other terms
Participants need to be 12 years old and above
Adult supervision is required for participants under 16 years old. 
Contact us for more details | +603 7967 1388 ext 1432 / 1186