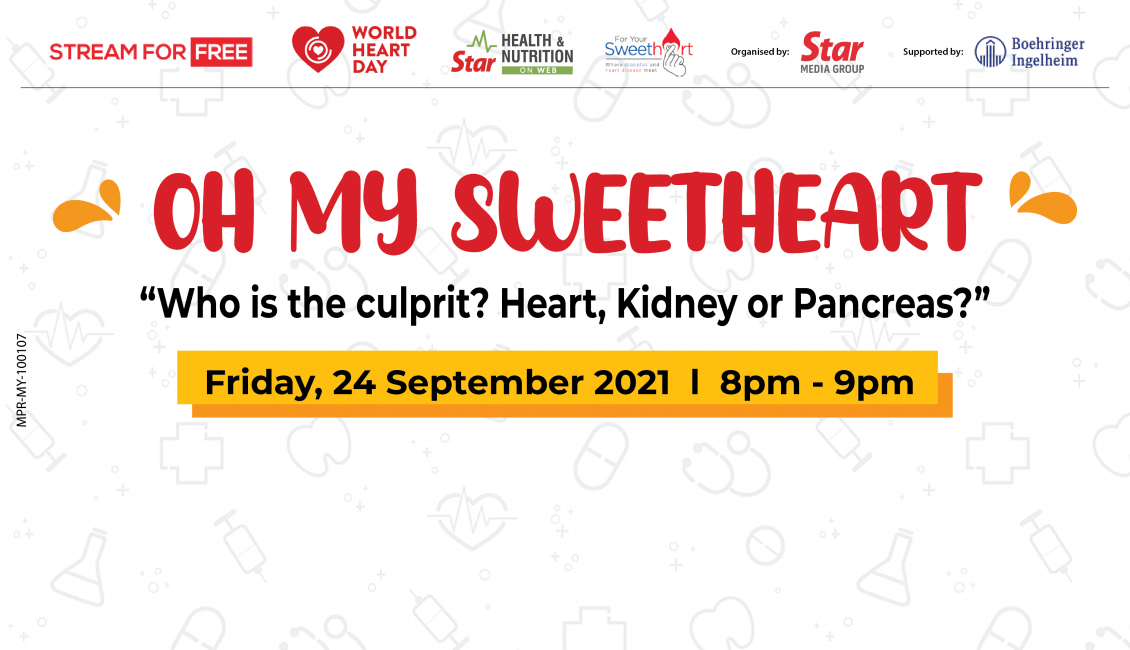 24 SEPTEMBER 2021 (Friday), 8.00pm
Who is the culprit? Heart, Kidney or Pancreas?
Heart disease, Kidney disease and Diabetes. Which one comes first?
Did you know that 50.3% of deaths in people with diabetes were caused by diabetes-related heart disease? And did you know that diabetes is the leading cause of kidney disease? The dangers of uncontrolled diabetes are huge as it can cause damage to many parts of your body, especially the kidneys, heart, blood vessels, nerves, eyes, feet and even your teeth!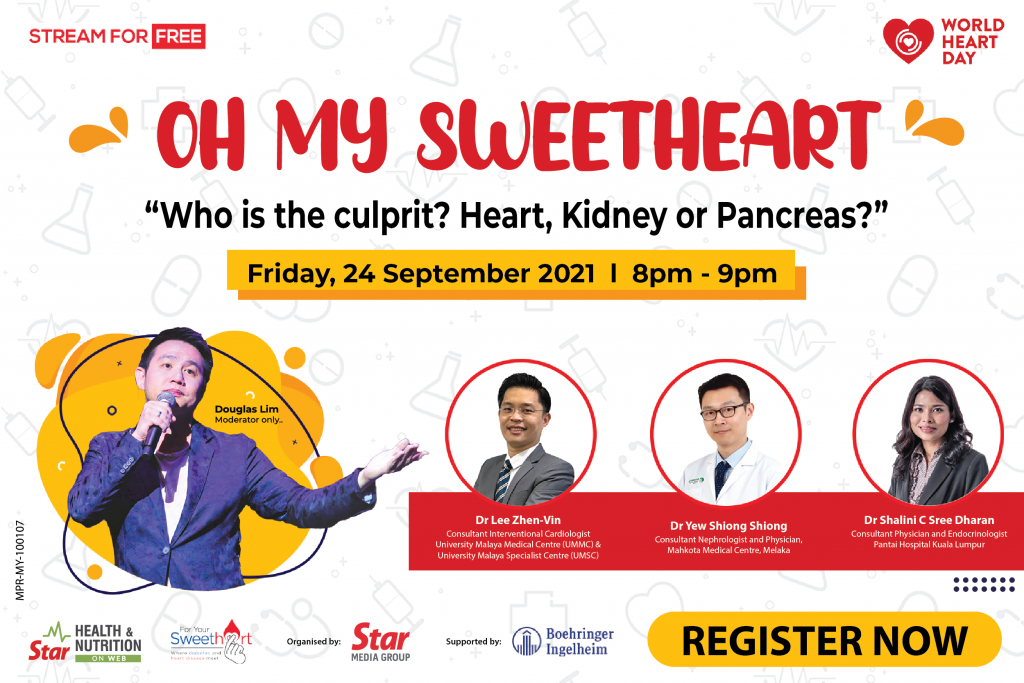 Join Douglas and learn from three experts in their respective fields on the various diabetes-related complications as they help us connect the dots for better diabetes management. Register for this free webinar today!
Speakers:
Dr. Lee Zhen-Vin
Consultant Interventional Cardiologist, University Malaya Medical Centre (UMMC) & University Malaya Specialist Centre (UMSC)
Dr. Shalini C Sree Dharan
Consultant Physician and Endocrinologist, Pantai Hospital Kuala Lumpur
Dr. Yew Shiong Shiong
Consultant Nephrologist and Physician, Mahkota Medical Centre, Melaka
Moderator: Douglas Lim
Don't miss this webinar!