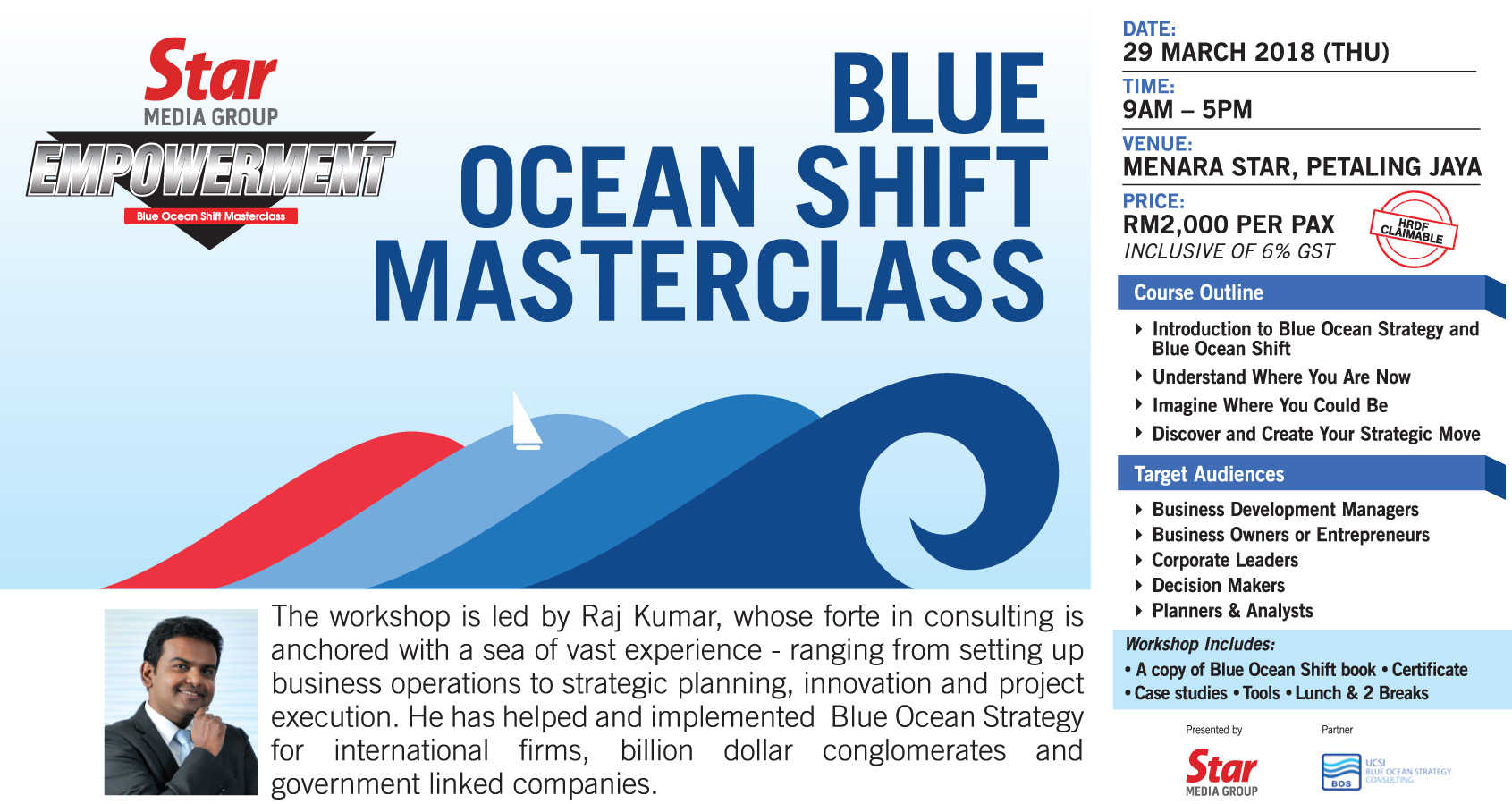 Blue Ocean Shift is the follow up to the best selling book, Blue Ocean Strategy. Join us for a 1-day Masterclass to learn how to build your business to greater heights.
In this Masterclass, find out what works, how to create new market spaces, identify untapped growth opportunities and how to avoid pitfalls. You will also learn through case studies how leades from diverse industries move away from crowded comeptition to new market space.
This workshop is HRDF claimable. Fee includes a copy of the Blue Ocean Shift book, certificate, case studies, tools and meals.