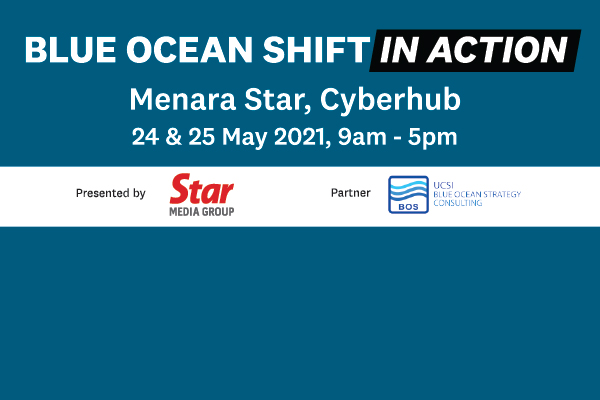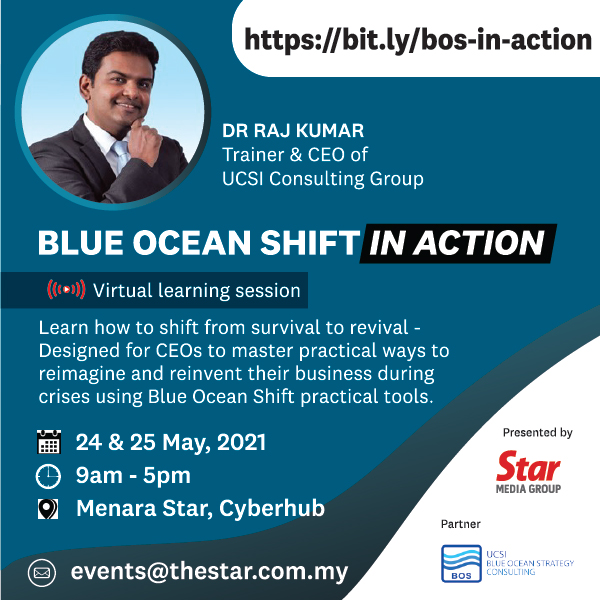 Too many organizations are wedded to industry best practices even as they strive to break away from them.
This two days program aims to give the participants practical tools and framework that opens their mind to what their business could be, instead of limiting it to what is.
The Blue Ocean Strategy tools and framework will guide and challenge the participants to raise fundamentally different sets of questions about the state of their business and industry which ultimately will enable them to see and understand new business and market opportunities and risks in fresh and innovative ways.
The class of Blue Ocean Tools will comprise of the various areas :
Introduction – Blue Ocean Strategy Thinking
Blue Ocean Tool – Understand where you are
Blue Ocean Tool – Capturing New Customers
Blue Ocean Tool – Reinventing Customer Journey
Blue Ocean Tool – Developing New Ideas
Blue Ocean Tool – Applying Value Innovation
Strategy Fair
Speaker
Led by Dr. Raj Kumar, the CEO of UCSI Consulting Group. As a certified consultant and practitioner from the Blue Ocean Strategy-Initiative Centre, Dr Raj served several listed Multinational Companies, his forte in consulting is anchored with a sea of experience, ranging from the setting up of business operations to strategic planning, innovation and project execution.
Admission Fee
RM 1, 600 subject to 6% SST tax (Early bird rate & Group rate of 3 pax and above)
*early bird rate ends on 3 May 2021, Monday.
RM 2,000 subject to 6% SST tax (Normal rate)
This is a HRDF claimable workshop.
To register, please click into https://bit.ly/bos-in-action