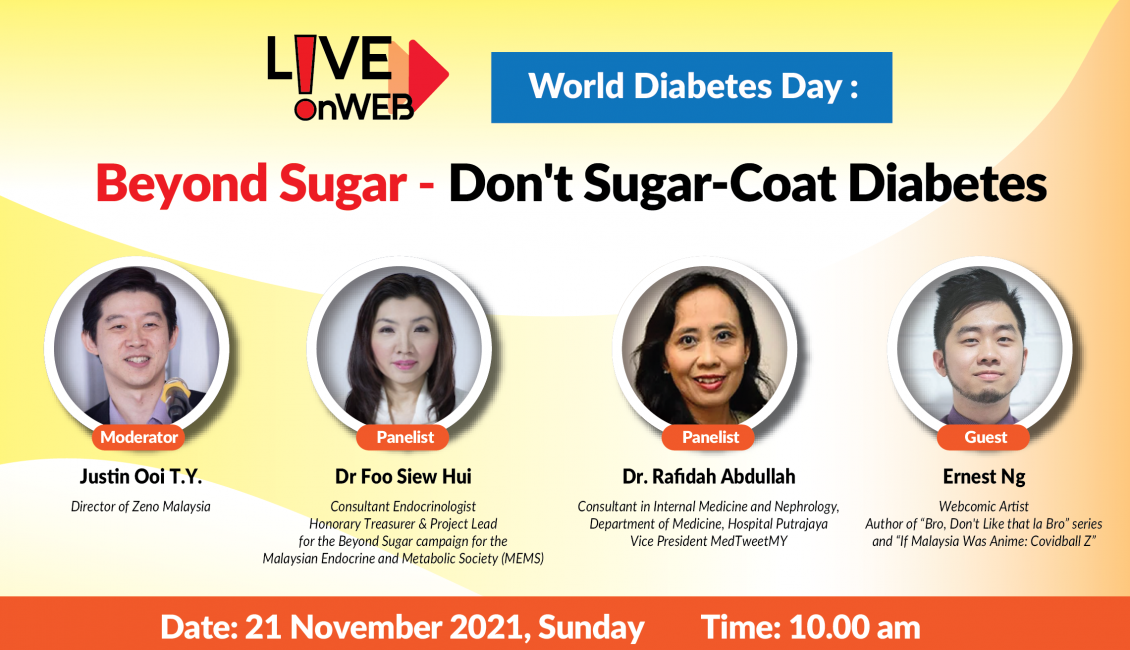 With approximately 3.9 million Malaysians and a prevalence level equivalent of 1 in 5 Malaysians diagnosed with diabetes, Malaysia holds the title of "Sweetest Nation in Asia". The truth is far from sweet, as the complexity of diabetes management and the risk of diabetes-related complications often times goes beyond the general awareness levels of Malaysians.
The Malaysian Diabetes Index revealed startling gaps in Malaysian diabetes awareness as 1 in 3 Malaysians believe that cutting down on sugar is good enough to manage diabetes and more than half (52%) of Malaysians revealed that they do not know that diabetes cannot be cured.

Diabetes management goes beyond sugar and managing blood sugar levels alone isn't enough to prevent other related health complications. With
everyone having their inputs into diabetes management, the question remains, how do I manage living with diabetes?

Join us to hear what medical experts have to say about the common misconceptions surrounding diabetes and how these myths can dangerously lead to serious diabetes complications.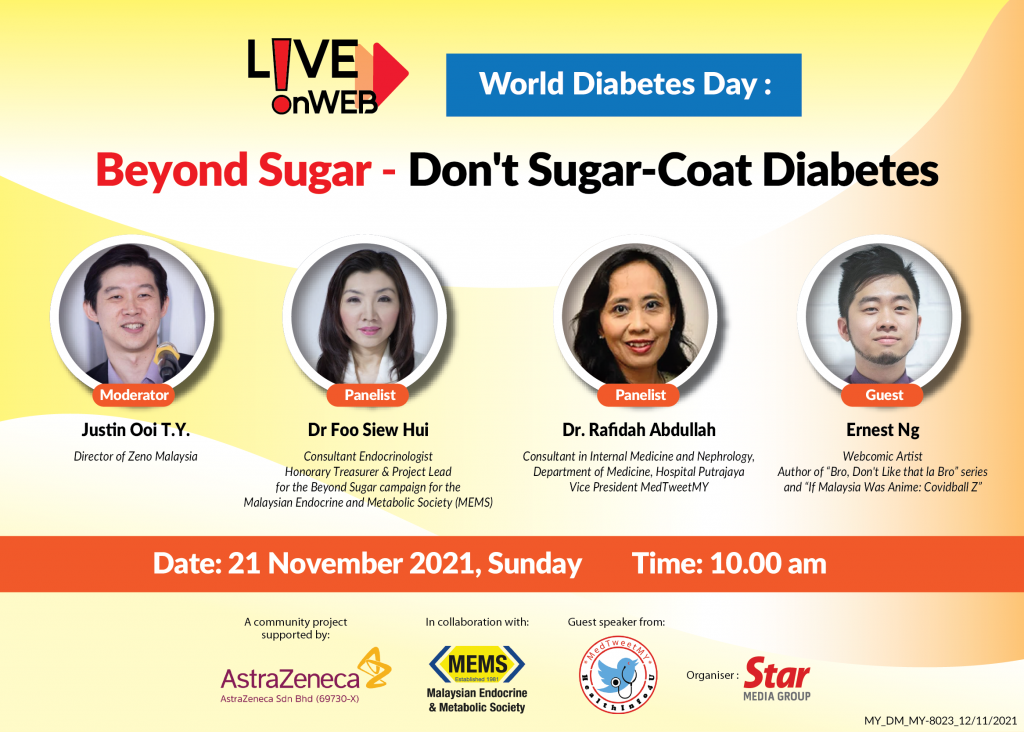 Speakers:
1) Dr Foo Siew Hui, Honorary treasurer & Project Lead for the Beyond Sugar campaign for the Malaysian Endocrine & Metabolic Society (MEMS), Consultant Endocrinologist
2) Dr. Rafidah Abdullah, Vice President MedTweetMY, Consultant in Internal Medicine and Nephrology

Special Guest:
Ernest Ng, Webcomic Artist, Author of "If Malaysia Was Anime: Covidball Z and "Bro, Don't Like that la Bro" series.

Moderator:
Justin Ooi T.Y. , Director of Zeno Malaysia