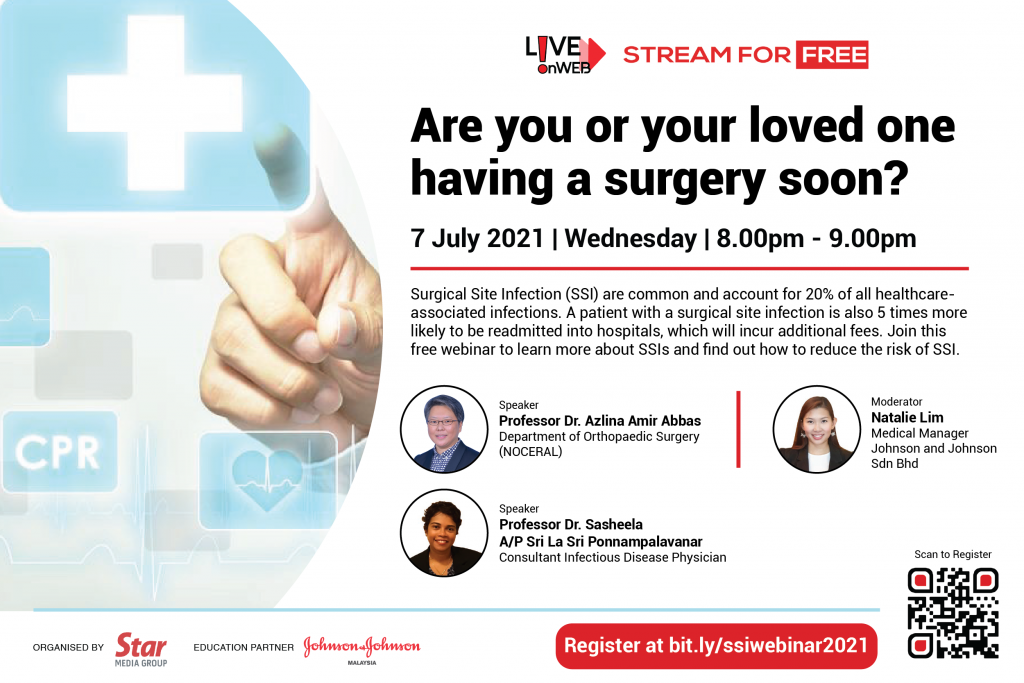 What is Surgical Site Infections (SSI)? Can it be treated? What can I do to prevent getting SSI? If you or your love ones are going for any surgical procedure, these might be common questions that might be going through your mind.
Do join us and find out more so that you can be prepared.
Click here to register.