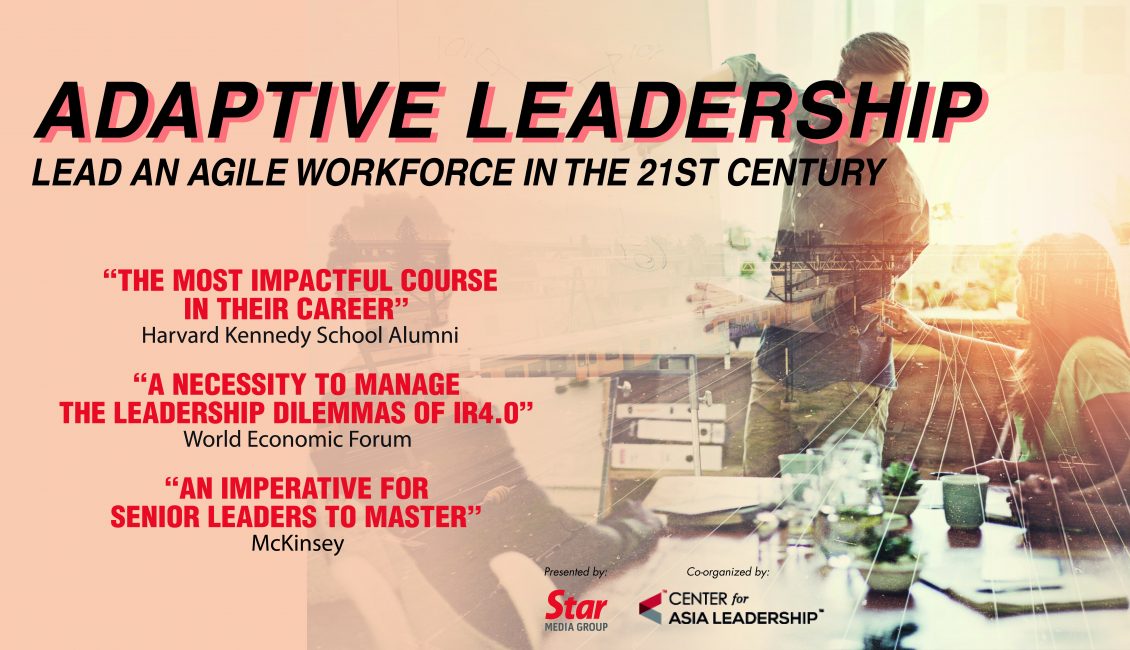 Using the Adaptive Leadership Framework taught at Harvard Business School & Harvard Kennedy School
OBJECTIVE
The Adaptive Leadership Signature Program is a concise workshop modeled after Harvard's year-long Adaptive Leadership course aims to introduce participants to an Adaptive Leadership framework of thinking and decision making that would allow them to engage in the complex and challenging tasks encountered in the process of transformation and renewal in teams, departments and companies. The program is taught by teaching fellows from Harvard University.
METHODOLOGY
Participants will engage in plenary sessions, interactive workshops and case discussions with Teaching Fellows from Harvard University. The workshop also serves as a forum of small group discussion by participants in discussing some of the challenges they are facing (or have faced).
KEY OUTCOMES
Through the program, participants will:
Learn to orchestrate a process of adaptive change and creative problem solving in times of uncertainty
Engage in a process that allows one to identify personal barriers to change and methods to overcome them
Gain a toolkit of skills to gain insights, solve problems, and instill a disciplined collaborative ecosystem
Learn how to manage competing stakeholders and the losses associated with change
Learn how to use creativity, power and authority to mobilize teams
Create the framework of a plan for how to put the concepts learned into action
Develop strategies for using one's character to building value-add relationships within their organization
Create a personalized leadership action plan to make them more effective and accountable at work
WHO SHOULD ATTEND
This program is ideal for senior -level working professionals in decision-making roles, government officials, community leaders and entrepreneurs.
OTHER INFORMATION
This program is HRDF claimable under Star Media Group Berhad .
The program fee is inclusive of all workshop materials, certificate, SST charges, 2 tea breaks and 1 lunch for both days.
To register or view the agenda, kindly visit bit.ly/adaptlead.
For more information, kindly email to events@thestar.com.my or call 03-7967 1388 ext 1477 / 1240.